---
Equality and inclusion in pronunciation teaching: providing global representation (4th October 2020), PronSIG Online Conference
---
Welcome to the IATEFL PronSIG Conference!
In the face of native-speakerism, accent prejudice and inequality, the act of pronunciation teaching can be a loaded issue creating debates and raising questions such as:
How can we teach pronunciation in a more inclusive way and create a classroom in which all accents are valued and treated with respect?
How can we promote equality and acceptance of diverse Englishes in a world where accent reduction and prestige, native-speaker model content abound?
How can we ensure that all of our students' accents are equally represented as part of the global community of English speakers?
PronSIG Online Conference themes include:
attitudes to diverse accents in pronunciation teaching
encouraging acceptance of global Englishes in the classroom
creating pronunciation materials using diverse accents/ELF perspectives
overcoming accent or NNEST prejudice in the ELT world.
PronSIG Online Conference will feature talks by 18 experts in the pronunciation field.
---
Platinum badge by EVE!
IATEFL PronSIG's October 2020 Conference has been awarded a PLATINUM badge by EVE for gender balance and L1/L2 speaker parity among our line-up of speakers!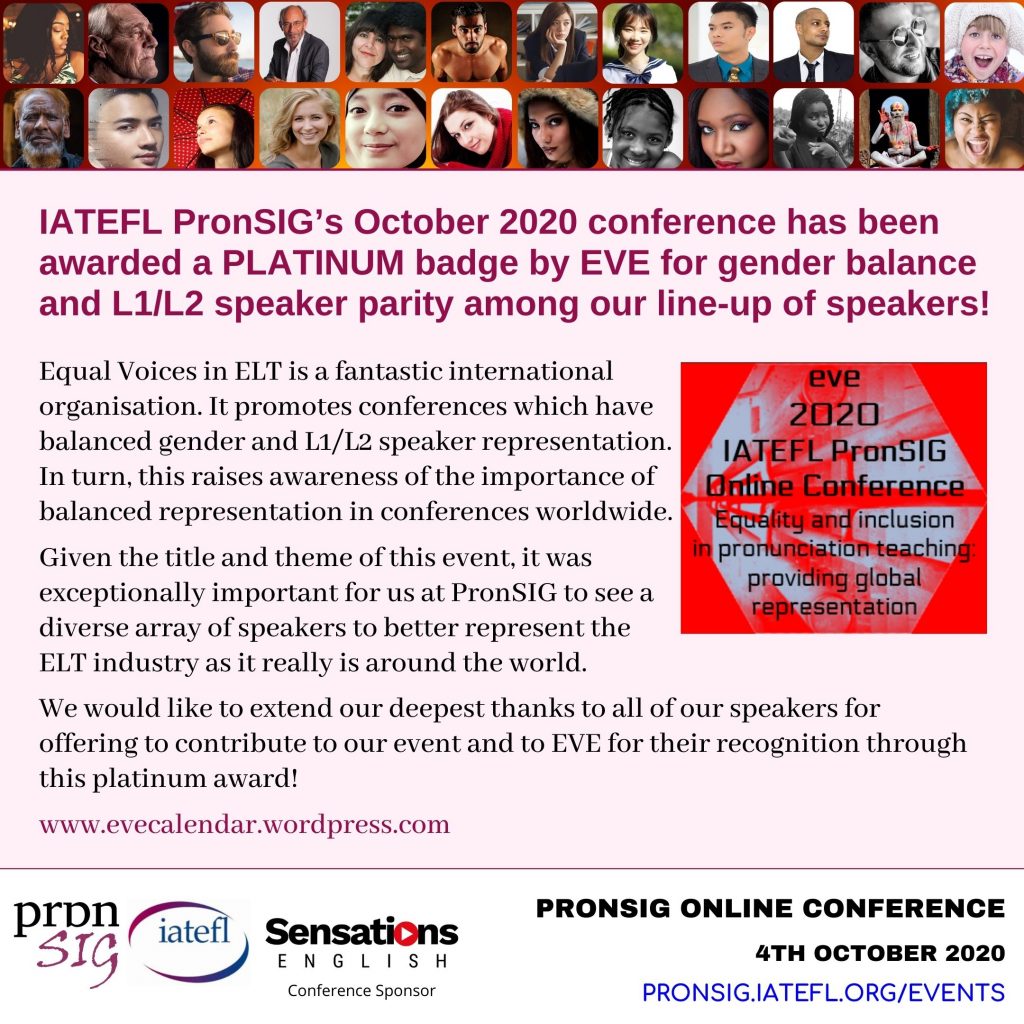 ---
Opening plenary: Public-facing awareness raising: insights, challenges, and rewards by Rob Drummond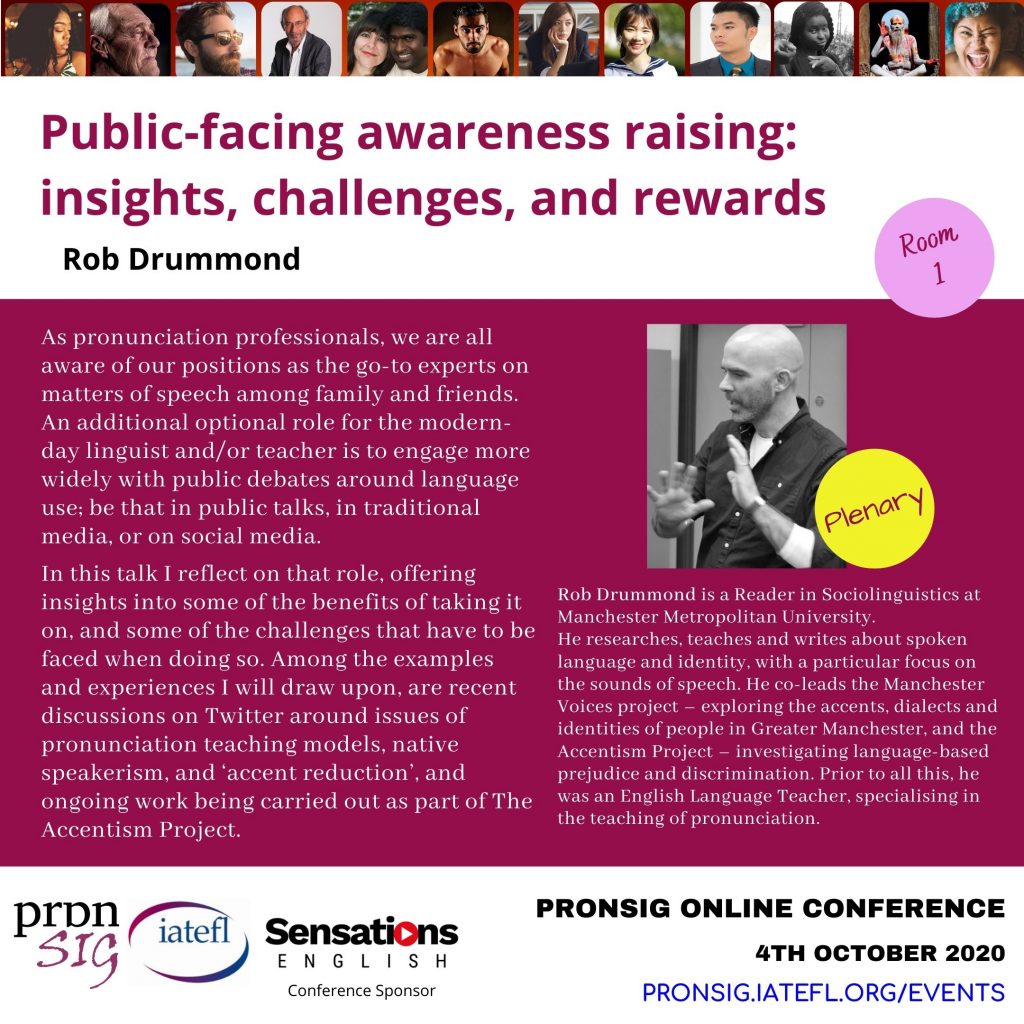 ---
Closing plenary: Owning your teacher identity in the age of global English pronunciation teaching by Sinem Sonsaat-Hegelheimer and Stephanie Link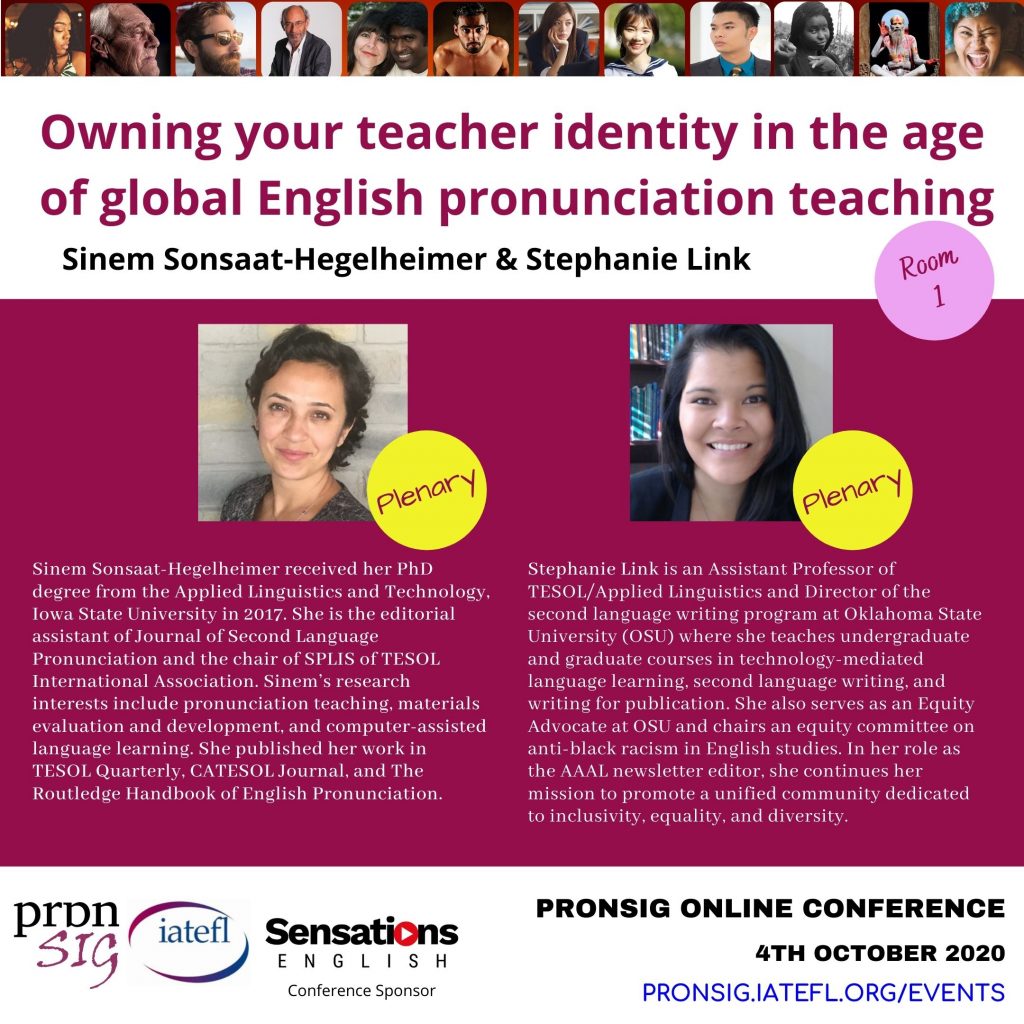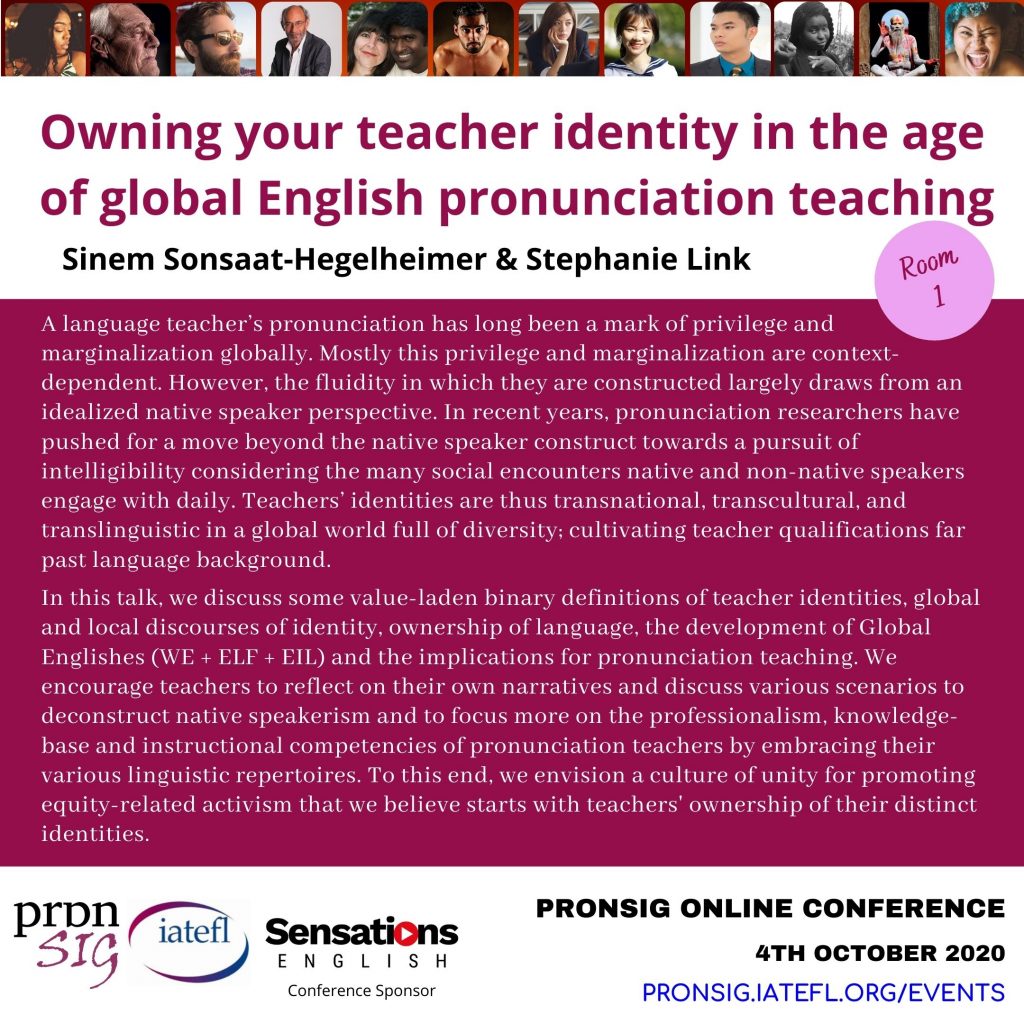 Recordings of all sessions will be available to attendees (ticket holders) after the conference.
---
Registration:
The event tickets for the PronSIG Online Conference are available via the IATEFL website. Click the yellow button below to go to the registration page:
You are required to register for this event and on registration, the programme and links to the rooms will be sent to you via email. Please check your inbox and any junk mail boxes for this registration confirmation email.
Tickets: general admission: £5, IATEFL members: £3.50, PronSIG members: free (check email for code)
---
Schedule and Programme
The online conference will take place on Zoom and to view the programme, please click below. Please note sessions may be subject to change:
---
Sponsor:
We are happy to announce that Sensations English is PronSIG Online Conference Sponsor.

---
We look forward to you joining us online!